HOLLAND, OH—(Marketwired – Dec 26, 2014) –  Midwest Tape is pleased to announce that Tammy Faxel, a 30–year publishing veteran has been named publisher of Dreamscape Media, the audiobook and video division of Midwest Tape.
"Faxel's knowledge of the audio business and her diverse publishing experience will bring a new perspective and growth to this division," said Rose. "Faxel will be an energized leader who will direct the Dreamscape publishing teams in Chicago, New York and Ohio."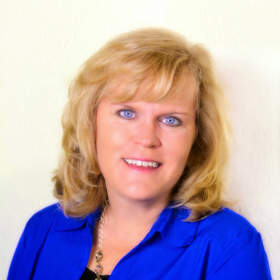 Faxel has been Director of Business Development since July 2014. Prior to that, she was Leader of Business Development at Brilliance Publishing, a division of Amazon Publishing, Oasis Audio, and Tyndale House Publishers. Her specialties include: business channel development, innovation, content development, licensing and strategic partnerships.
Brad Rose has been promoted to Vice President of Content for hoopla digital®, the digital distribution service of Midwest Tape, and will oversee content for hoopla digital. He will be responsible for publishing partnerships for hoopla, and also continue as vice president of Dreamscape. Previously, Brad Rose was at Paramount Pictures, Discover Financial Services, and Baker & Taylor Entertainment. His specialties include: content development, partnerships, strategic planning, licensing, negotiations, sales, and financial analysis.
"hoopla digital offers a unique opportunity for the publishing and entertainment industry to connect directly with the digital consumer and drive discoverability. I am confident that Rose's experience and expertise will drive significant growth and expansion," said Midwest Tape's VP Jeff Jankowski.
ABOUT MIDWEST TAPE:
Founded in 1989, Midwest Tape, LLC., a privately held library media distribution company based in Holland, Ohio, provides public libraries across the US & Canada with shelf–ready audio and video products as well as a wide variety of business solutions, enabling them to better serve their patrons.
hoopla digital® is the innovative new digital library service from Midwest Tape that partners with public libraries to provide online and mobile access to thousands of movies, TV shows, music, and audiobooks, and launching in 2015, eBooks. With hoopla digital, patrons can discover great new titles all from a single mobile app or browser, and instantly stream or download with a valid library card.
Dreamscape Media, a division of Midwest Tape, is a media development group focusing on production, distribution, publishing and licensing, with an emphasis on the library/educational market. It produces audiobooks, book–based children's video programs and offers video and audio distribution services. Dreamscape titles can be found in library and retail channels.
http://www.midwesttapes.com
http://www.hoopladigital.com
http://www.facebook.com/hoopladigital
https://www.dreamscapeab.com
For more information about Dreamscape email: info@dreamscapeab.com
Midwest Tape. : : P. O. Box 820 : : 6950 Hall Street : : Holland, Ohio 43528
Image Available: http://www2.marketwire.com/mw/frame_mw?attachid=2742695

Image Available: http://www2.marketwire.com/mw/frame_mw?attachid=2742697